Proviso East Parent Center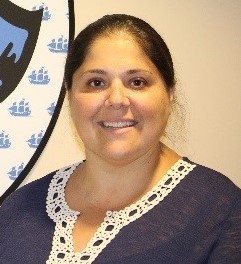 Next Parent Power Workshop...TBD
The Parent Center at Proviso East High School opened at the beginning of the 2017-2018 school year. The center, which is located in Room 40 across the hall from the Main Office, is staffed by our Parent Coordinator, Dr. Eva Kardaras.

The Parent Center is an important part of the District 209 strategic initiative addressing family and community engagement. Our goal is to help create a welcoming environment and to provide parents with the resources they need to best support their students.

Resources and activities available in the Parent Center include:

Assisting parents with questions and concerns and connecting them with the appropriate staff members
Parents can sign up for PowerSchool and learn how to access their child's grades, attendance and other information
Hosting Action Teams for Partnerships (ATP) meetings
Computers that can be used by parents for PowerSchool, Naviance, job searches and other needs
Parent workshops

All parents are encouraged to visit Dr. Kardaras and the Parent Center. This is a great place to get connected with what's happening at Proviso East!

If you have any questions, please call Dr. Kardaras at 708-202-1678 or email at ekardaras@pths209.org.

School-Parent Compact

The School-Parent Compact is defines how the parent, the entire school staff, and the student will share the responsibility for improved student academic achievement. It also defines how the school and parents will work together to build and develop a partnership that will help students achieve the State's high standards. All parents are asked to read and review the compact with their child.

Once you have read and reviewed the compact, you can click HERE to complete an electronic acknowledgement of receipt and review. Copies of each school's compact are available at the links shown, below:

Proviso East School-Parent Compact

We have created a video to assist parents with understanding how the schools and parents can work together to meet the shared responsibilities described in the School-Parent Compact.

Please click HERE to let us know that you watched the video. Thanks!