Watch Proviso Cares Videos Everyday at Noon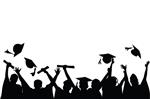 PTHS D209 is commited to celebrating our Class of 2020. Share the video messages with your family and friends. You can also follow us on social media. One Team. One Goal. One Proviso.
PTHS D209 está comprometido a celebrar los graduados de preparatoria del año 2020. Comparta los mensajes de video con su familia y amigos. Síganos en las redes sociales. Un equipo. Una meta. Un Proviso.