Return to Headlines
Coronavirus Update 3.12.2020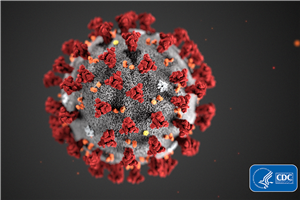 March 12, 2020
Dear PTHS D209,
This communication serves to update you on new policies for PTHS D209 that have been created to protect the health and safety of our students and staff relative to the global Coronavirus Disease 2019 (COVID-19) pandemic.
Effective Friday, March 13, 2020, PTHS D209 will be limiting its facilities to only essential instructional activities.
There are currently no confirmed cases of COVID-19 in PTHS D209 and no recommendations to cancel classes at this time. However, please note that, as we do in all health-related cases, we will remain alert on this issue while continuing to follow proper health and safety precautions from the Illinois Department of Public Health (IDPH) and the Centers for Disease Control and Prevention (CDC). Any decision to cancel school will be made following consultation with and at the direction of local, state, and federal health experts. We ask that parents and guardians begin to consider what arrangements they will need to make in the event school must be cancelled.
The following policies have been implemented to safeguard our students, faculty and staff until further notice:
INSTRUCTION:
Currently, the Illinois State Board of Education is strongly encouraging school districts to prepare to provide educational services through online methods (e-learning)
Students should bring their laptops and power cords home on a daily basis so that they have access to their course materials
EVENTS:
Athletic operations (practices and contests) will continue as scheduled, without spectators
All after school and weekend activities are suspended
All outside facility rentals are cancelled
TRAVEL:
All district-funded travel for students and staff is cancelled until further notice
SPRING BREAK (March 23 – 27): we urge our families to research and follow the recommended travel advisories provided by the Center for Disease Control, which can be accessed at: https://wwwnc.cdc.gov/travel/
As you and your family assess and prepare for any travel, please be aware of the federal guidelines the District is following regarding travel advisories: Any individual returning from a location with sustained widespread transmission (Travel Warning Level 3), should not attend school for 14 days after the return date. We will also be monitoring travel of people in countries with Warning Level 2. Please note that these warnings are changing hourly and we will be following the continually updated guidance provided on the CDC's site. Note: absences for this purpose will be excused.
In order to promote a safe and healthy learning environment for our students, staff, and community, we ask that all students, family members, staff, and those associated with District 209 who plan on traveling out of the area in the near future to fill out THIS FORM. This information will help us remain prepared to act promptly if additional areas are put under travel advisories in the upcoming days or if revised, guidance is provided by authorities.
SCHOOL FACILITIES:
D209 has taken the following steps to prevent the spread of COVID-19 which include but are not limited to:
Enhance routine school cleaning with extra attention to frequently touched surfaces such as doorknobs, light switches, and countertops
Provide disposable wipes to ensure that commonly used surfaces are wiped down
Communicate preventive measures to stay healthy
COMMUNICATION:
If PTHS D209 makes a decision to close, we will communicate that decision as early as possible through our usual channels – robocall telephone system, district website, Facebook page, Twitter page, and the local and regional television and radio stations (WBBM-780 AM, WGN 720, WIND – 560 and channels 2, 5, 7, 9, and 32).
New this year, you will also receive important messages via text messages and the new Mobile App which can be found by searching Proviso Township District 209 in the iTunes App Store® or Google Play®.
PREVENTATIVE MEASURES:
According to the IDPH, people who get sick with COVID-19 develop mild to severe respiratory illness with symptoms that include fever, cough, and difficulty breathing. Illness can begin 2 to 14 days after exposure.
The virus appears to be transmitted through person-to-person contact. Health authorities expect that more cases may occur in Illinois and the United States, therefore, we encourage you to follow the CDC's recommendations to prevent the transmission of the virus which include:
Wash your hands often with soap and water
Avoid touching your eyes, nose, and mouth with unwashed hands
Avoid close contact with people who are sick and stay home when you are sick
Cover your cough or sneeze with a tissue, then throw the tissue in the trash
Clean and disinfect frequently touched objects and surfaces
For more information, visit the following resources:
CDC: https://www.cdc.gov/coronavirus/index.html
IDPH Coronavirus Disease FAQ: http://www.dph.illinois.gov/topics-services/diseases-and-conditions/diseases-a-z-list/coronavirus/faq.
PTHS D209 will continue to keep our families and staff informed with any developments that may arise.
Thank you for working with us to keep our school community healthy and safe.
Sincerely,
Cynthia Moreno
Director of Community Outreach and Public Relations
__________________________________________________________________
12 de marzo de 2020
Estimado PTHS D209,
Esta comunicación sirve para actualizarlo sobre las nuevas políticas para PTHS D209 que se han creado para proteger la salud y la seguridad de nuestros estudiantes y el personal en relación con la pandemia mundial de la enfermedad por coronavirus 2019 (COVID-19).
A partir del viernes 13 de marzo de 2020, PTHS D209 limitará sus instalaciones a solo actividades educativas esenciales.
Actualmente no hay casos confirmados de COVID-19 en PTHS D209 y no hay recomendaciones para cancelar las clases en este momento. Sin embargo, tenga en cuenta que, como lo hacemos en todos los casos relacionados con la salud, permaneceremos alertas sobre este tema mientras seguimos las precauciones adecuadas de salud y seguridad del Departamento de Salud Pública de Illinois (IDPH) y los Centros para el Control y la Prevención de Enfermedades (CDC). Cualquier decisión de cancelar la escuela se tomará luego de consultar con y bajo la dirección de expertos en salud locales, estatales y federales. Pedimos que los padres y tutores comiencen a considerar qué arreglos deberán hacer en caso de que la escuela deba cancelarse.
Las siguientes políticas se han implementado para proteger a nuestros estudiantes, profesores y personal hasta nuevo aviso:
INSTRUCCIÓN:
Actualmente, la Junta de Educación del Estado de Illinois recomienda firmemente a los distritos escolares a prepararse para proporcionar servicios educativos a través de métodos en línea (e-learning)
Los estudiantes deben llevar sus computadoras portátiles y cargadores a casa diariamente para que tengan acceso a los materiales del curso.
EVENTOS:
Las operaciones atléticas (prácticas y competencias) continuarán según lo programado, sin espectadores.
Se suspenden todas las actividades después de clases y fines de semana.
Todos los alquileres de instalaciones externas han sido canceladas.
VIAJE:
Todos los viajes financiados por el distrito para estudiantes y personal se cancelan hasta nuevo aviso.
VACACIONES DE PRIMAVERA (del 23 al 27 de marzo): instamos a nuestras familias a investigar y seguir las recomendaciones de viaje recomendadas proporcionadas por el Centro para el Control de Enfermedades, a las que se puede acceder en: https://wwwnc.cdc.gov/travel/
A medida que usted y su familia evalúan y se preparan para cualquier viaje, tenga en cuenta las pautas federales que el Distrito está siguiendo con respecto a las advertencias de viaje: Cualquier persona que regrese de un lugar con transmisión generalizada y sostenida (Nivel de advertencia de viaje 3), no debe asistir a la escuela por 14 días después de la fecha de regreso. También supervisaremos los viajes de personas en países con nivel de advertencia 2. Tenga en cuenta que estas advertencias cambian cada hora y seguiremos la guía actualizada continuamente que se proporciona en el sitio de los CDC. Nota: las ausencias para este propósito serán excusadas.
Para promover un ambiente de aprendizaje seguro y saludable para nuestros estudiantes, personal y comunidad, pedimos a todos los estudiantes, familias, personal y aquellos asociados con el Distrito 209 que planeen viajar fuera del área en un futuro cercano que completen esta ESTA FORMA. Esta información nos ayudará a permanecer preparados para actuar con prontitud si se ponen áreas adicionales bajo advertencias de viaje en los próximos días o si se revisan, las autoridades brindan orientación.
INSTALACIONES ESCOLARES:
D209 ha tomado los siguientes pasos para evitar la propagación de COVID-19, que incluyen, entre otros:
Mejorar la limpieza escolar de rutina con especial atención a las superficies que se tocan con frecuencia, como las manijas de las puertas, interruptores de luz y superficies.
Proporcionar toallitas desechables para garantizar que las superficies de uso común se limpien
Comunicar medidas preventivas para mantenerse saludable.
COMUNICACIÓN:
Si PTHS D209 toma la decisión de cerrar, comunicaremos esa decisión lo antes posible a través de nuestros canales habituales: sistema telefónico robocall, sitio web del distrito district website, página de Facebook, página de Twitter y las estaciones de radio y televisión locales y regionales (WBBM-780 AM, WGN 720, WIND - 560 y canales 2, 5, 7, 9 y 32).
Lo nuevo de este año, también recibirá mensajes importantes a través de mensajes de texto y la nueva aplicación móvil que puede encontrar buscando: Proviso Township District 209 en iTunes App Store® o Google Play®.
MEDIDAS PREVENTIVAS:
Según el IDPH, las personas que se enferman con COVID-19 desarrollan una enfermedad respiratoria leve a severa con síntomas que incluyen fiebre, tos y dificultad para respirar. La enfermedad puede comenzar de 2 a 14 días después de la exposición.
El virus parece transmitirse a través del contacto de persona a persona. Las autoridades de salud esperan que ocurran más casos en Illinois y los Estados Unidos, por lo tanto, le recomendamos que siga las recomendaciones de los CDC para prevenir la transmisión del virus, que incluyen:
Lávese las manos frecuentemente con agua y jabón
Evite tocarse los ojos, la nariz y la boca con las manos sin lavar.
Evite el contacto cercano con personas enfermas y quédese en casa cuando esté enfermo
Cubra su tos o estornudos con un pañuelo desechable, luego tírelo a la basura.
Limpiar y desinfectar objetos y superficies que se tocan con frecuencia.
Para obtener más información, visite los siguientes recursos:
CDC: https://www.cdc.gov/coronavirus/index.html
Preguntas frecuentes sobre la enfermedad por coronavirus IDPH: http://www.dph.illinois.gov/topics-services/diseases-and-conditions/diseases-a-z-list/coronavirus/faq
PTHS D209 continuará manteniendo informadas a nuestras familias y al personal sobre cualquier desarrollo que pueda surgir.
Gracias por trabajar con nosotros para mantener nuestra comunidad escolar sana y segura.
Sinceramente,
Cynthia Moreno
Director de Comunicaciones y Relaciones Públicas
____________________________________________________________________