Learning Resource Center

Welcome to the PMSA Learning Resource Center, an inviting, comfortable place where students and faculty access informational materials in print and electronic formats, use computers, copy, and print.

Students may check out up to four (4) books at one time, for three week increments. Library hours are 7:15 a.m. to 4:15 p.m. On late start days we open at 8:45. On Fridays, we close at 3:15.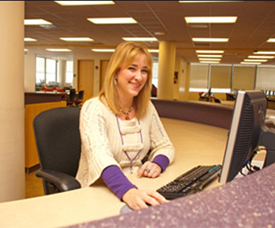 Phone: 708-338-4150
Email:
Degrees and Certifications: