Counseling Team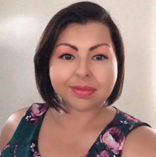 Phone: (708) 202-1633
Email:
Degrees and Certifications:
Bachelor of Arts in Teaching of Spanish, Master of Arts in School Counseling
Mrs.

Evelyn Martinez-Abelar

Emergent Bilingual Counselor

Evelyn Martinez Abelar is currently the Emerging Bilingual/ELLL counselor. Prior to becoming a counselor, she taught Spanish at Proviso West High School for 12 years. She holds a Bachelor of Arts degree in Teaching of Spanish from the University of Illinois at Chicago and a Master of Arts degree in School Counseling from Concordia University. Mrs. Abelar lives in Chicago with her husband and their two daughters.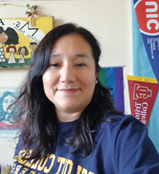 Phone: (708) 202-1798
Email:
Degrees and Certifications:
Bachelor's degree in Social Work, Master's degree in Social Work, certification in Counseling
Ms.

Linda Soria-Alvarez

Caseload: Students Mi-Rod

Linda Alvarez has been serving in the community for 20 years. She joined the Proviso family in 2013 and is currently the Arts and Communication Counselor. Linda holds a Bachelor's and Master's degree in Social Work from the University of Illinois at Chicago and received her Counseling certification at Northern Illinois University. She is married to Ernesto and has two daughters.

Students are our future, so we guide them to be the best they can be and let them know if you fall, you get back up and continue.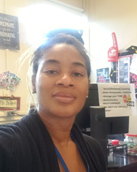 Phone:
Email:
Degrees and Certifications:
Ms.

Tonya Bridges

Caseload: Students Heard-Me

Room 143-D

I have been an educator for over a decade. I was a high school Science teacher prior to becoming a School Counselor. I received my B.S. in Pre-Med Biology from Northern Illinois University and my M.S. in School Counseling from Concordia University-Chicago.

When school is not in session, I relax and spend time planning my next fun trip for myself and my family. I also enjoy watching and participating in sports/games. I am grateful to have the opportunity to support Proviso East high school students as they navigate through high school and prepare for their post-secondary endeavors. I believe that all students can learn and succeed, and I am excited about being on the journey right beside them.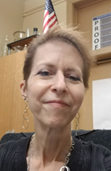 Phone: (709) 202-1627
Email:
Degrees and Certifications:
Bachelor of Science in Special Education Master of Arts in School Counseling
Ms.

Lisa DiSilvio

Caseload: Students with special education needs and out-placements

Room 143-G

Lisa Di Silvio has been assisting students with special needs for over 30 years. She was in the classroom for 18 years working with students who had learning and behavioral issues, then came to Proviso East as a School Counselor in the fall of 2007. Lisa received her Bachelor's Degree from Illinois State University and Master's Degree from Roosevelt University. Her favorite quote is, "You can't change the direction of the wind, but you can adjust your sails." Lisa tries to encourage her students to embrace this concept as well. She lives in Bloomingdale with her husband Jim and two very spoiled cats.

Phone: (708) 202-1634
Email:
Degrees and Certifications:
Bachelor of Science in Psychology, Master of Arts in Counseling
Mr.

John Korntheuer

College and Career Counselor

Room 145

John Korntheuer joined the counseling department in 2017 as the College & Career Counselor following 10+ years in higher education, most recently as a Director of Freshman Admission. John holds a Bachelor of Science in Psychology from Bradley University and a Master's Degree in Counseling from Concordia University Chicago. In addition to his counseling duties, John coaches boy's tennis. He is married to Sarah, who also works as a teacher. They have four amazing daughters.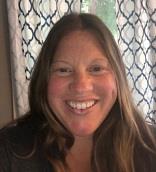 Phone:
Email:
Degrees and Certifications:
Mrs.

Stephanie Nix, NCC, LCPC

Caseload: Students Rod-Z

Room 143-C

Stephanie Nix is a school counselor and licensed professional clinical counselor. She has worked in the Proviso District for the past eight years (7 years as a PMSA counselor, and is currently in her first year as a counselor at Proviso East). She believes that for students to succeed in the educational arena, they must feel personally connected to their learning. Her strengths revolve around her ability to communicate with people. She will foster connections in the school by modeling healthy and caring relationships, utilizing empathy and problem-solving skills to help students feel understood and engaged in their education. She currently resides in the Western Suburbs with her family, including her husband, son, soon-to-be-born baby daughter, and two dogs.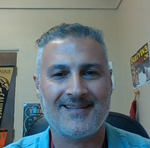 Phone: (708) 202-1625
Email:
Degrees and Certifications:
Bachelor of Arts in Social Studies, Type 10# Certificate in History, Learning Behavioral Specialist (Special Education) endorsement, Master of Arts in School Counseling, Type 73# Certificate (Guidance)
Mr.

George Pappas

Caseload: Students A-C
Room 143-B

Mr. George Pappas started his career as a guidance counselor here at Proviso East in 2002. He has served thousands of students and families. His focus is to ensure that students and families receive quality service and that his students are prepared and ready to meet all challenges in college and the world of work. His philosophy is to engage, assist, and help develop future leaders, and he believes that every student has a chance (DREAM) to become whatever they want.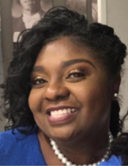 Phone:
Email:
Degrees and Certifications:
Mrs.

Shinnelle Taylor

Caseload: Students D-Hay

Room 143-H

Shinnelle Taylor joined the Proviso Family last year at Proviso West, working with the Freshman. Shinnelle holds a Bachelor of Arts in Journalism from Eastern Illinois University and a Master of Arts in School Counseling from Lewis University. While a Panther at heart nowadays, she bleeds blue. #oneproviso

Ms. Taylor feels that students are the pulse of our society. She strives to make them aware that their voices matter and that their courage counts. She always seeks to create a safe space to be themselves and realize their full potential by balancing their Social-Emotional skills and Academic decisions.

Mrs. Taylor lives in Aurora with her husband and two daughters.
NAVIANCE: A college and career readiness program helping student with strengths and interests to postsecondary goals.

PowerSchool: Student information-Grades and Attendance.

College Board: Headquarters for SAT, AP, Khan Academy and BigFuture (college exploration)

Khan Academy: Free website for SAT prep and practice.

---

Comprehensive School Counseling Program

Mission

The District 209 School Counselors advocate for and facilitate individual and systemic change to ensure every student has the knowledge and skills necessary for academic success and personal growth. The counseling program is designed to foster the development of our students' problem solving skills and self-exploration. As school counselors we are dedicated to empowering every student to achieve academic success, personal, emotional and social growth. Our department works to create a climate in the building that fosters post-secondary and career exploration by which every student is motivated to reach their fullest educational potential and successfully manage their lives as productive citizens.

Vision

As professional school counselors at District 209, we are dedicated to empowering every student to achieve academic success, personal, emotional and social growth, wellness and career exploration to reach their fullest educational potential and successfully manage their lives as healthy, responsible, competent and productive citizens who are ready for global success.

---

School Counseling Direct Services

The School Counseling Curriculum consists of structured developmental experiences presented systematically through classroom and group activities 8-12. The purpose is to facilitate student growth and development, to promote academic achievement and positive mental health and to assist students in acquiring and using life career skills. The curriculum is organized around the three content standards. Essential Grade Level Expectations are identified in the department scope and sequence. While counselors are responsible for organizing and implementing the curriculum, the support of the faculty and staff is important for successful implementation. Curriculum is delivered through both classroom and group activities. Examples of curriculum topics in each of the content standards are as follows:

Social & Emotional Development: Personal safety, respecting differences, empathy-building, problem-solving, personal strengths and talents, mindfulness, coping with stressful situations, emotional regulation, social skill building.
Academic Development: Study skills, test-taking skills, goal-setting, grade-level transitions, four year planning and test interpretation
Career Readiness: Career awareness and exploration, career paths, career resources, job skills, decision-making, post-secondary planning.

​School counselors work closely with teachers to organize where and when school counseling curriculum activities will be taught. Learning activities are cross-referenced to the state standards and provide effective ways to work closely with classroom teachers to achieve the educational goals of the district. The school counseling curriculum is delivered through such strategies as:

Classroom activities: Counselors teach, team-teach, or assist in teaching guidance curriculum learning activities in the classroom, school counseling center, or other school facilities.
Group activities: Counselors conduct groups outside of the classroom to respond to student identified interests or needs. Counselors plan and lead structured activities to develop skills and increase the knowledge of students concerning guidance standards and grade level expectations.

Comprehensive School Counseling Program Philosophy

Proviso Township School District 209, believes that our Comprehensive School Counseling Program (CSCP) is an essential and integral part of our district's educational program and mission. It exists in order to promote every student's abilities to live, learn, work, and contribute to their communities. We understand that the CSCP is developmentally appropriate and involves assisting all students with continuous growth and transitions. We believe that all students can become effective, responsible, productive, life-long learners. We acknowledge that our program should be assessed annually, be self-reflective, and continuously improve. We assert that the Comprehensive School Counseling Program should be linked to student achievement, be aligned with state and national standards, and encourage professional development. We maintain that our CSCP is coordinated across all school levels and works in collaboration with the community.

District 209 CSCP, when fully implemented, will:

Address the diverse needs of each and every student;
Provide for self-reflective evaluation and annual program reviews based upon best practices, relevant research, and appropriate data;
Be coordinated by a team of school counselors and implemented by students, parents, teachers, administers, and staff support;
Include developmentally appropriate guidance curriculum, activities, and services based on the needs of the entire student population; and
Be an integral component of each school's program and an essential link with the community.

Student Advocacy

All students can develop the skills necessary for academic success, personal growth, positive interpersonal relationships, career development and healthy choices.

All students have a right to equitable treatment and access to opportunities and supports.
School counseling is integral to a school system's efforts to enhance educational attainment for all students.
School counselors must work to design and implement programs that contribute to student success.

Counselors meet with students in large groups, small groups and individually to implement the counseling program by providing:

Academic planning
Organizational, study and test-taking skills
Academic support interventions
Transition planning
Post-secondary planning and the college application process
Career planning
Education in understanding self and others
Coping strategies
Peer relationships and effective social skills
Communication, problem-solving, decision-making, and conflict resolution
Substance abuse education
Multicultural/diversity awareness
Crisis Intervention

Counselors collaborate and consult with parents to address:

Academic planning and support
Post-secondary planning
School-to-parent communications/concerns
Referral process

Benefits for Students

Prepares students for the challenges of the 21st century through academic, career, and personal/social development
Relates educational success to future success in life
Facilitates career exploration and development
Develops decision-making and problem solving skills
Assists in acquiring knowledge of self and others
Enhances personal development
Assists in developing effective interpersonal relationship skills
Broadens knowledge the options available to them for lifelong learning
Provides advocacy for students
Encourages facilitative, cooperative, peer interactions
Fosters resiliency factors for students
Assures equitable access to educational opportunities

Benefits for Parents

Prepares children for the challenges of the 21st century through academic, career, and personal/social development
Provides support for parents in advocating for their child's academic, career, and personal/social development
Develops a system for their child's short and long-range planning and learning
Increases opportunities for positive parent/school interaction
Enable parents to access school and community resources

Benefits for Teachers

Provides an interdisciplinary team effort to address student needs and educational goals
Provides skill development for teachers in classroom management, teaching effectiveness and affective education
Provides consultation to assist teachers in addressing student needs and guiding them through the changes they experience throughout their school career

Benefits for Administrators

Integrates school counseling with school improvement
Provides a program structure with standards based content and curriculum
Assists administration in using school counselors effectively to enhance learning and development for all students
Assists administration in enhancing school climate and creating a positive learning environment for students
Provides a means of evaluating school counseling programs

Benefits for the Board of Education and State Department of Education

Provides a rationale for implementing a comprehensive developmental counseling program in the school system
Provides assurance that a quality counseling program is available to all students
Demonstrates the necessity of appropriate levels of funding for implementation
Supports appropriate credentialing and staffing
Provides a basis for determining funding allocations for school counseling programs
Furnishes program information to the community promoting better school and community relations
Gives ongoing information about student competencies and achievements attained through school counseling program efforts

Benefits for School Counselors

Provides a clearly defined role and function
Eliminates non-counseling functions that do not impact student achievement or development
Provides direct service to all students
Provides a tool for program management and accountability
Enhances the role of the school counselor as a student advocate
Ensures the counselors role in school improvement

Office Hours

Monday through Friday - 7:45 a.m. to 3:30 p.m.

Appointments

Students can set appointments to meet with their counselors any time via phone or email. Students are also welcome to stop by during their lunch period or with their classroom teacher's permission.

*****

Proviso East High School Guidance Department aligns with the American School Counselor Association (ASCA) National Model for Comprehensive School Counseling and Illinois State Standards.