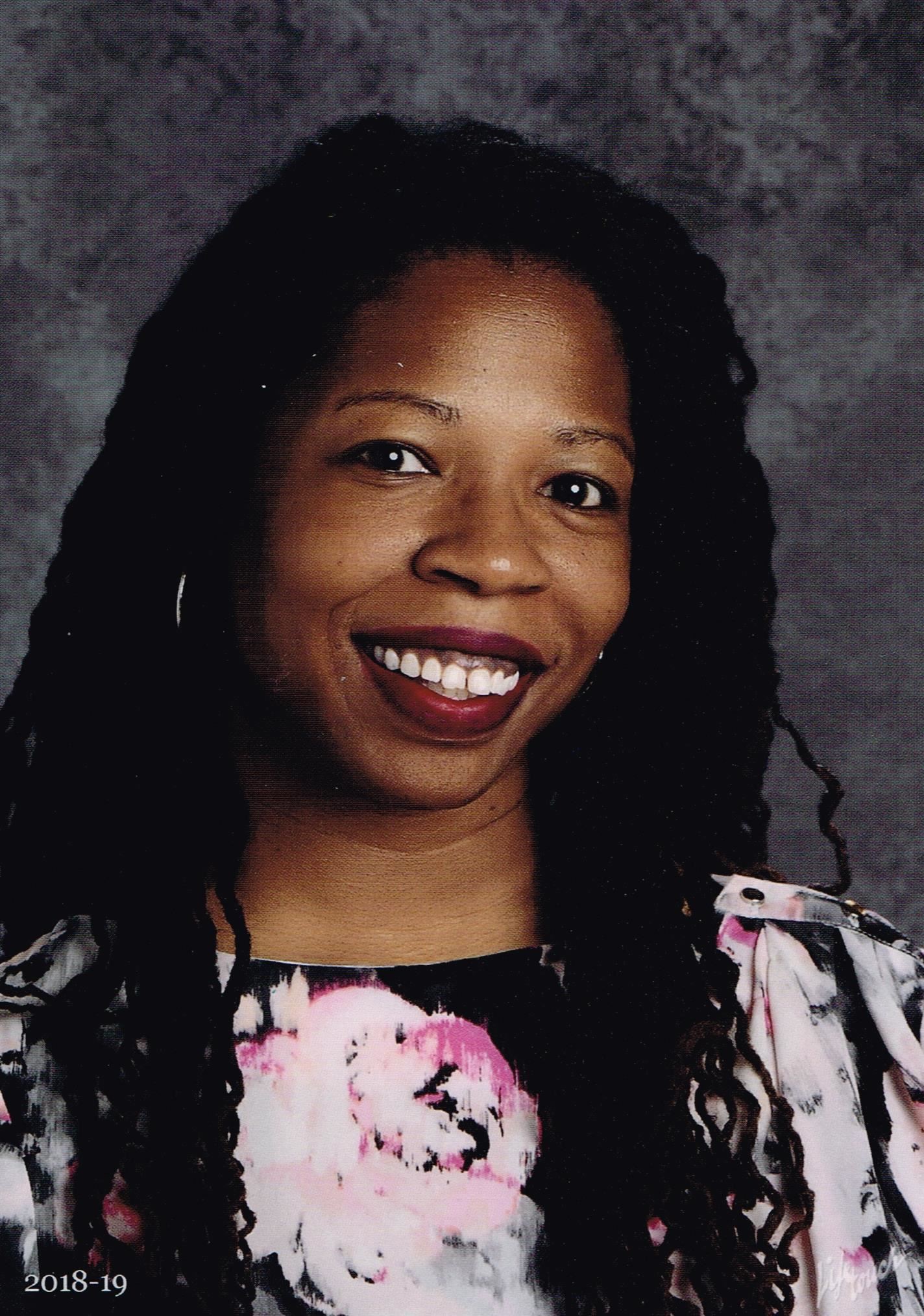 Phone: 708-202-1788
Email:
Degrees and Certifications:
BACHELOR OF ARTS (B.A.: Albion College, MI) - English BACHELOR OF ARTS (B.A.: Albion College, MI) - Psychology MASTERS OF ARTS (M.A.: Roosevelt University, IL) - Training and Development [Adult Education] MASTERS OF BUSINESS ADMINISTRATION (M.B.A.: Governors State University, IL) CERTIFICATIONS: Online Teaching; Instructional Design; Performance Consulting; and Cooperative Education ENDORSEMENTS: Administrative Support and Information Processing; Accounting Technology/Technician and Bookkeeping; Entrepreneurship/Entrepreneurial Studies; Computer Programming; Radio and Television Broadcasting Technology/Technician; Web Page, Digital/Multimedia and Information Resources Design SOLTERO DE ARTES (B.A.: Universidad de Albion, MI) - Inglés SOLTERO DE ARTES (B.A.: Universidad de Albion, MI) - Psicología MAESTROS DE ARTES (M.A.: Universidad Roosevelt, IL) - Formación y Desarrollo [Educación para Adultos] MAESTROS DE ADMINISTRACION DE NEGOCIOS (M.B.A.: Universidad Estatal de Gobernadores, IL) CERTIFICACIONES: Enseñanza en línea; Diseño Instructivo; Consultoría de Desempeño; y Educación Cooperativa ENDORSEMENTOS: Apoyo Administrativo y Procesamiento de Información; Tecnología de Contabilidad/Técnico y Contabilidad; Emprendimiento/Estudios Emprendedores; Programación informática; Radio y Televisión Tecnología/Técnico de Radiodifusión; Página Web, Diseño de Recursos Digitales/Multimedia e Información
Ms.

Monique Burey-Ballard

Hi! My name is Monique Burey-Ballard (pronounced: /moh - neek/ /bew - ree/ /bah - lerd/ whereas "Burey" rhymes with jewelry or Marvel Universe's "Nick Fury"). Although English is my first language, I also communicate in Spanish (with the help of an electronic translator) and have a basic level of the American Sign Language Alphabet. I highly encourage you to contact me if you have any questions or concerns. Feel free to learn more about me in my bio, below.

Monique Burey-Ballard, a first-generation graduate of Albion College, MI, studied English and Psychology. A Chicagoland native, her first job was a primary school secretary. After a move to Brooklyn, New York, she discovered her own talent as a professional trainer. She began to develop recording artists, founded her own company – Simply Music! – and studied Adult Education (Roosevelt University, IL) and Business Administration (Governors State University, IL). As a graduate student, she continued her academic career through higher education assistantships for both research and teaching.

Recalling her mother's advocacy of volunteerism in schools, when Monique became a single parent, she served in her children's classrooms. Inspired by the faculty, staff, and students, she taught as a Substitute Teacher and worked in early learning, elementary, and special education classrooms. When she 'discovered' middle school, she became smitten with leading classroom instruction; then, she bravely 'tested the waters' in secondary education. With a mindset of believing that education is an effective equalizer, she states that, "Students may leverage their knowledge to better themselves, their descendants, and our communities."

Her commitment to the profession fostered her obtaining her Career and Technical Education (CTE) License with additional endorsements and she currently teaches Business Education at a Chicagoland high school. She has facilitated learning for over 1000 students via STEAM, Business Education, Computer Science, Consumer Education, and Cooperative Education courses. As a past chapter president of Delta Mu Delta International Business Honor Society and former Vice President of Communications for Delta Gamma (Zeta), recently, Monique Burey-Ballard was published in National Business Education Association (NBEA)'s journal and was also awarded as a Best Practice Educator with a team of STEAM Practitioners.

In her spare time, she learns; designs curriculum on remote/e-learning programs; writes songs; advocates for both Rape and Domestic Violence Survivors; and spends time with her children – Ethan and Delilah – and their cat, Egypt. Monique Burey-Ballard models being both a teacher and arts entrepreneur by consistently seeking opportunities to sharpen her crafts. She is available for networking through email and encourages future educators to "Trust that although our path is hard, it is worth it."

¡Hola! Mi nombre es Monique Burey-Ballard (pronunciado: /moh - neek/ /bew - ree/ /bah - lerd/ mientras que "Burey" rima con curry o "Nick Fury") de Marvel Universo. Aunque el inglés es mi primer idioma, también me comunico en español (con la ayuda de un traductor electrónico) y tengo un nivel básico del alfabeto del lenguaje de señas americano. Le animo encarecidamente a ponerse en contacto conmigo si tiene alguna pregunta o inquietud.

Monique Burey-Ballard, graduada de primera generación del Albion College, MI, estudió inglés y psicología. Originaria de Chicago, su primer trabajo fue secretario de escuela primaria. Después de mudarse a Brooklyn, Nueva York, descubrió su propio talento como entrenadora profesional. Comenzó a desarrollar artistas de grabación, fundó su propia compañía, – ¡Simplemente Música! (Simply Music!) – y estudió Educación para Adultos (Universidad Roosevelt, IL) y Administración de Empresas (Universidad Estatal de Gobernadores, IL). Como estudiante de posgrado, continuó su carrera académica a través de asistentes de educación superior tanto para la investigación como para la enseñanza.

Recordando la defensa de su madre del voluntariado en las escuelas, cuando Monique se convirtió en madre soltera, sirvió en las aulas de sus hijos. Inspirada por la facultad, el personal y los estudiantes, enseñó como maestra sustituta y trabajó en aulas de aprendizaje temprano, primaria y de educación especial. Cuando "descubrió" la escuela media, se quedó herida con la instrucción principal en el aula; entonces, ella valientemente 'probó las aguas' en la educación secundaria. Con la mentalidad de creer que la educación es un ecualizador eficaz, afirma que "Los estudiantes pueden aprovechar sus conocimientos para mejorarse a sí mismos, a sus descendientes y a nuestras comunidades".

Su compromiso con la profesión la fomentó obteniendo su Licencia de Educación Profesional y Técnica (CTE) con apoyos adicionales y actualmente enseña Educación Empresarial en una escuela secundaria de Chicago-tierra. Ha facilitado el aprendizaje de más de 1000 estudiantes a través de los cursos STEAM, Educación Empresarial, Informática, Educación del Consumidor y Educación Cooperativa. Como presidenta del capítulo anterior de Delta Mu Delta Educación Empresarial, Informática, Educación del Consumidor y Educación Cooperativa y ex Vicepresidenta de Comunicaciones de Delta Gamma (Zeta), recientemente, Monique Burey-Ballard fue publicada en la revista de la Asociación Nacional de Educación Empresarial (NBEA) y también fue galardonada como Educadora de Mejores Prácticas con un equipo de Practicantes STEAM.

En su tiempo libre, ella aprende; diseña currículo en programas remotos/e-learning; escribe canciones; defensores tanto de la violación como de los sobrevivientes de violencia doméstica; y pasa tiempo con sus hijos – Ethan y Delilah – y su gato, Egipto. Monique Burey-Ballard modela ser profesora y empresaria de artes al buscar constantemente oportunidades para agudizar sus artesanías. Ella está disponible para la creación de redes a través del correo electrónico y alienta a los futuros educadores a "Confiar en que, aunque nuestro camino es difícil, vale la pena.".