The Science Student of the Month Program at Proviso East High School celebrates achievements for science students in the classroom, regardless of academic accomplishments. This recognition is intended to highlight students that demonstrate a significant amount of Pirate PROOF (our Code of Collaboration) in the classroom as well as curiosity, cooperation, and student agency. Students who are nominated should prove they value their education and exhibit excellent behavior in and out of the classroom.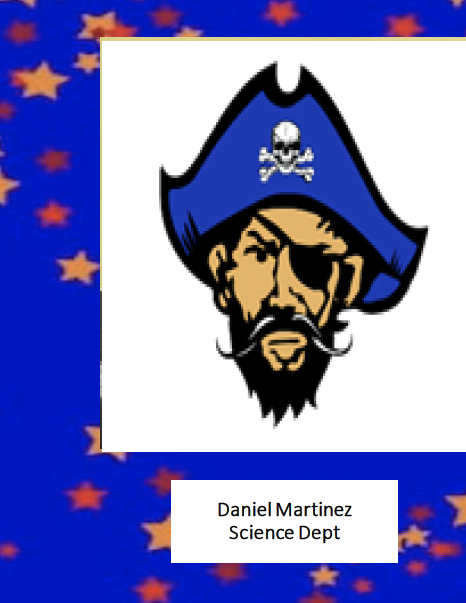 Phone:
Email:
Degrees and Certifications:
Mr.

Daniel Martinez

Daniel has been on top of his work from Biology from day one, continually corrects assignments, asks questions, and participates often during class. Daniel was nominated for the Science Student of the Month, for October 2020 by his Biology teacher, Ms. Crystal McAllister.
Phone:
Email:
Degrees and Certifications:
Phone:
Email:
Degrees and Certifications: